What you eat for lunch can be the difference between a good day, and a great one. Life can really get you down, and the best way to help boost your spirits is by treating yourself to a delicious meal.
Now here's the hard part: choosing a place to order from. The lunch scene in Milwaukee can be very overwhelming to say the least. So many places to choose from, and so little time to make a decision. We're here to help you narrow down your choices by presenting our choices for the "best lunch near me" in Milwaukee. With all the choices and competitive prices that these terrific restaurants have to offer, you're sure to find something to satisfy your midday munchies.
If you're on the search for the "best lunch near me," let us introduce you to Miss Merry Mac, home of some of the best mac & cheese Milwaukee has to offer. 
You can't go wrong with the classic mac & cheese, but we assure you that they have so much more to offer. Some of their more eccentric dishes are the loaded veggie mac & cheese, the spicy cajun mac & cheese, and their undeniably delicious chicken bacon ranch mac & cheese. Miss Merry Mac is so much more than just noodles and cheese… They're an unforgettable lunch experience that you need to try for yourself to believe!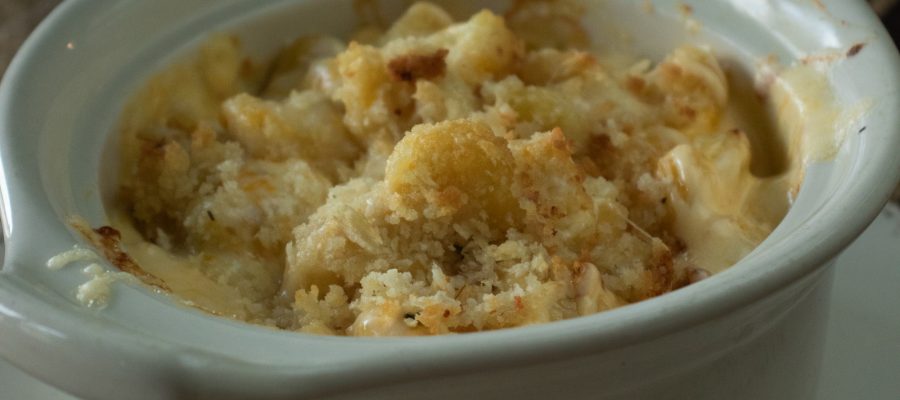 Craving something good for the body and soul? Look no further than Fresh Harvest Company! This healthy lunch option offers more paninis and wraps then you could dream of, and they're all served fresh every day of the week. Did we mention their wide variety of house-made salads? Make it a meal and pair one of their delicious salads with the entree of your choice. Fresh Harvest Company is sure to end your search for the "best lunch near me." There's nothing better than eating food that makes you feel like you're spoiling yourself, while actually being good for you!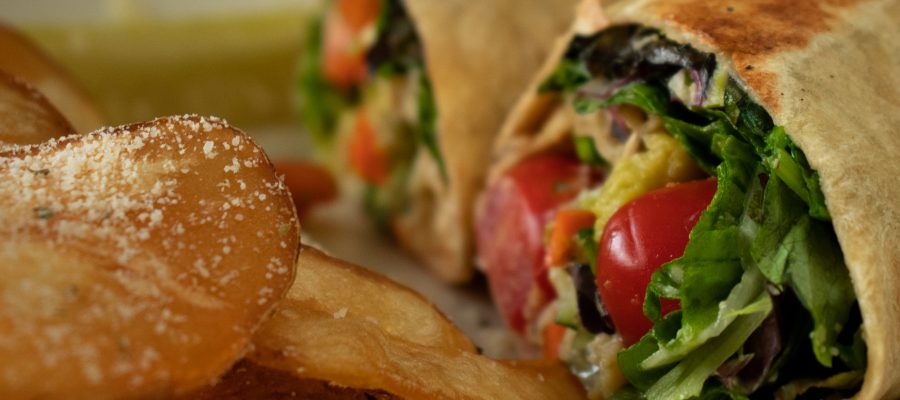 For those looking to satisfy their southern side, go ahead and mosey on down to The Three Legged Pig! This BBQ joint is home to some of the best pulled pork ever to grace Milwaukee. You can even order it by the pound! Their food is perfect for office lunches, family parties, and any other big event on your docket. They offer other great items such as the pulled jackfruit sandwich, pulled chicken, and even baby back ribs! Complete your BBQ masterpiece by ordering their classic cornbread. 
One thing for sure, the only complaint you'll have about The Three Legged Pig is not having enough napkins.
Lunch With A Suburban Twist
The Suburban Bourbon is the place to go if you're looking to switch it and try something new. Their menu consists of a variety of classics like their garden club sandwich, along with some unique items thrown into the mix. 
A few standout items include their pecan-crusted salmon, asiago beef panini, and even bacon wrapped meatloaf! You heard us right, bacon wrapped meatloaf! You're in for a treat when you go to eat at The Suburban Bourbon!
So Much More Than A Great Lunch
You can enjoy all of these delicious lunch options and so much more at MKE Lunch! After dining at just one of their restaurants, you'll never need to search "best lunch near me" again. Believe it or not, MKE Lunch is home to five terrific restaurants, all of which offer unique food options that are perfect for any occasion! Order online today to get started!