When it comes to office lunches, catering options can be tricky. With too many options to choose from, some might not fit the demands of everyone in the office, whether it be flavor or dietary restrictions. You don't just want standard Milwaukee catering, you want outstanding catering!
Milwaukee has a few catering options, but one of the best services is MKE Lunch. With its five different restaurant options to choose from, ranging from sandwiches, to barbeque, to breakfast, there's something for everyone.
Importance of Office Morale
High office morale is vital because the happier the employees, the more the business benefits. When employers are happier, they are more likely to work harder and less likely to take sick days. They are also less likely to quit. And little things, like better (and paid for) food go a long way.
Office catering can make work more fun for the employees. With the long work days, things can get dull. Adding some refreshing, delicious food into the mix can spice things up for employees and make things interesting. 
Catering food for the office also helps strengthen relationships between employees. During lunch breaks, employees have time to get to know their co-workers. This can help employees collaborate better together!
Office morale can be boosted by getting to know employees, effective communication, recognizing employees, and creating a comfortable, healthy environment. One of the best ways to create a comfortable environment is by choosing the right food. Whether it's for regular lunches or corporate events, the right food is crucial to the satisfaction of employees. That's why it's essential to choose the right catering company when looking for Milwaukee catering. 
With a large office, there is a good chance that there will be employees who have different dietary needs. From conditions that impact food preference like diabetes and allergies, to dietary preferences, there is a need for versatile cuisine. 
When searching for the best Milwaukee catering, you should consider a single place that may have it all. Instead of bouncing around between apps, driving across town to pick up food at several locations, and adding stress–there's a better way.
Milwaukee catering can be hard to choose from, but MKE Lunch simplifies the choice. Because they know that catering isn't always cookie cutter, run-of-the-mill selections. They have five options to choose from: Fresh Harvest for a healthy and focused day, Three Legged Pig for a delicious and happy day, Miss Merry Mac for a comfort food day, The Suburban Bourbon for a comfort food day, and Early Bird Breakfast Catering to start the day off right. 
MKE Lunch has over 100 five star reviews from businesses in Milwaukee. They offer an easy contact form on their website for any questions that companies may have. 
Since work is the primary focus of employees, many forget to eat. Some skip their breaks and opt to work through them, while others have different things to take care of. However, this is not healthy for not only employees, but for office morale either. The type of foods people eat can easily set the tone for the day. When people eat better food, they feel better. Office morale is high, and people generally are more focused and productive.
A simple lunch break can fuel motivation and give the employees a brief break, which creates much better work. When it comes to feeding employees, you want the best food you can get. 
Corporate events are different from standard lunch catering to the office, but they are important nonetheless. Corporate events will generally have more people, which means more food and more options. You want a caterer that will fulfill the wants of the people and is efficient. Choosing the right Milwaukee catering is important.
BBQ is a fan favorite, and you can't go wrong with catering it. Over 95% of Americans enjoy BBQ. When your employees are in the mood for something smokey and hardy, ordering through The Three Legged Pig is the way to go. They serve anything from pulled pork sandwiches, to ribs, and even cornbread. What's great about The Three Legged Pig is its vegetarian jackfruit in place of pulled pork. Perhaps one of the best Milwaukee catering options for southern-style BBQ is The Three Legged Pig. It can be ordered through MKE Lunch!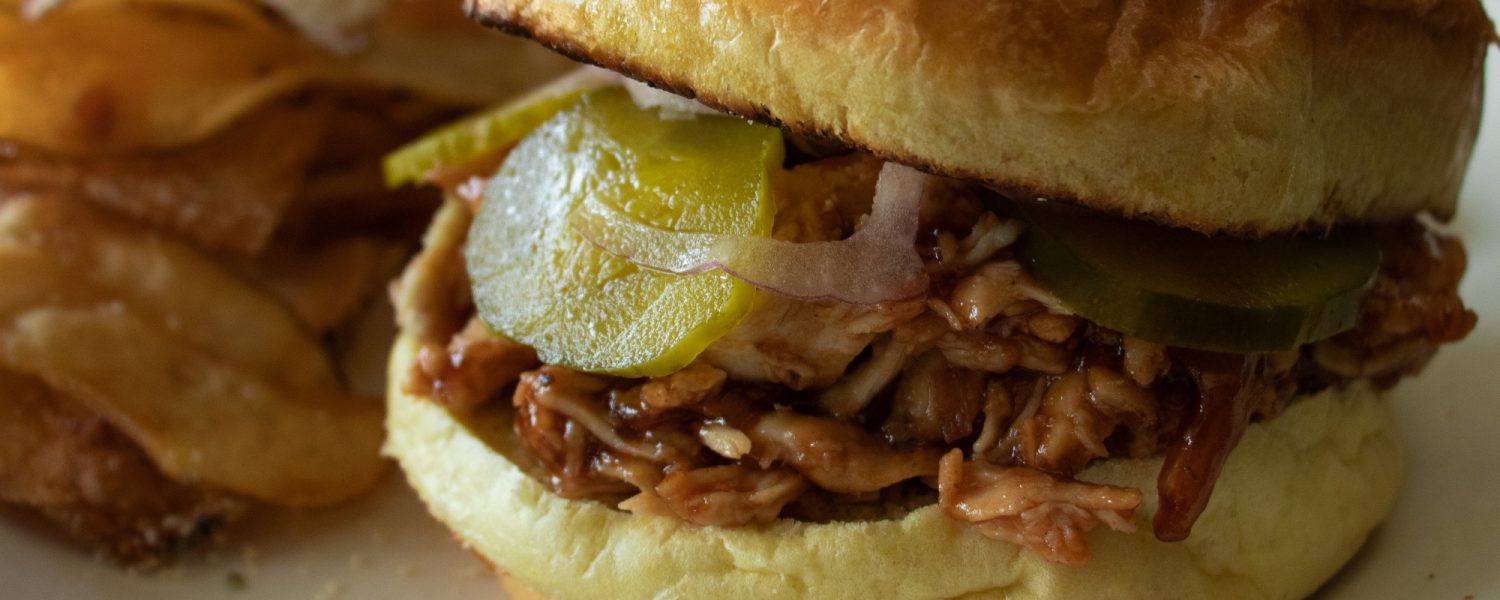 Employees craving something rich and creamy? MKE Lunch has got you checked. They provide a Mac and Cheese catering option through Miss Merry Mac, the best mac and cheese restaurant in Milwaukee. They have a delicious blend of five cheeses for their classic mac and cheese, with other options like chicken bacon ranch mac, cajun mac, loaded veggie mac, BBQ mac, and much more! They also offer sandwiches, wraps, and salads for the employees that are looking for a slightly healthier option. This is another great restaurant with meatless options for the employees that don't eat meat. Miss Merry Mac has some of the best mac and cheese for Milwaukee catering. 
Best Healthy Options for Lunch
Feeding your staff healthy meals can be very important. Depending on the meal options, it can boost immune systems, lower risk of diseases, and increase energy levels. Healthy eating can be important to the overall function at the office. Although many of the MKE catering restaurants do have healthy options, Fresh Harvest takes the cake. If you're looking to feed the whole office something clean and green, Fresh Harvest is the way to go. Fresh Harvest has many clean options like paninis, sandwiches, wraps, and salads. They've got multiple vegetarian options, and even some gluten free options as well! No other Milwaukee catering does clean food like Fresh Harvest!
Best Breakfast in Milwaukee
Usually when catering comes to mind, people think of lunches and dinners. Milwaukee catering company MKE Lunch has got it all! One of the catering options is the Early Bird Breakfast Catering, perfect for those early morning meetings. They've got vegetarian options, assorted bagels, protein boxes, coffee, and even things for an early morning sweet tooth! 
Breakfast is extremely important because it is known to help concentration and maintain focus throughout the day. It provides people with their first set of nutrients for the day, and has great health benefits. 
When catering breakfast, Early Bird Breakfast catering has the best breakfast in Milwaukee. It offers delicious options to choose from, and is easy to order. 
Milwaukee Catering for Offices
Out of all the options to choose from, MKE Lunch is the best bet. They link all of their catering options through EZCater on their website, and have five different restaurant options that are suited perfectly for whatever the office may be feeling that day. When choosing Milwaukee catering, choose MKE Lunch.